A message from Alexandria Sica, Dumbo Improvement District President
At every opportunity, the BID focused on bringing life and vibrancy back to the streets of Dumbo and giving the community extra space to safely adapt to the new normal.
For an organization that already prided itself on wearing so many hats, we added many more: We became loan consultants, small business therapists, regulation navigators, PPE distributors, webinar organizers, safety promoters and problem solvers on an entirely new level.
The BID Team advocated for Dumbo, our businesses + community on hundreds of zoom hours with the Department of Small Business Services, The Brooklyn Chamber, The Department of Transportation, Cultural Affairs and many others. Total hours in 2020 came to 289; that's like 9-5 zooming for seven straight work weeks!
The Dumbo BID "Clean Team" rose to the challenge this challenging year, working seven days a week, rain or shine, to help keep Dumbo clean and beautiful. This year saw lots of snowfall in Dumbo, and the crew kept our Plazas and intersections clear of snow and safely salted. In addition to sweeping the streets & taking out the trash, they also helped support the Dumbo BID Open Streets campaign by setting up furniture and cleaning and sanitizing tables and chairs to help keep everyone safe!
The "Clean Team" is contracted through the Doe Fund, a nonprofit organization working to end cycles of homelessness, incarceration and addiction through paid transitional work and supportive services. This year the Dumbo BID would like to especially commemorate the life of DOE Founder George McDonald, who's tireless efforts to support vulnerable New Yorkers has left an indelible mark on the City.
block faces with sanitation services
The BID contracts with The Horticultural Society of New York ("The Hort") to beautify our public plazas. The Hort is a nonprofit whose mission includes using horticulture as a way to provide vocational training and transitional employment to former inmates and at-risk youth. The Hort and the Dumbo BID are currently working to improve the public realm with revamped planters and tree beds in some of our public spaces.
Dream Team Webinars: Putting the Neighborhood's Braintrust to Work
Throughout the lockdown, we put together panels, featuring some of Dumbo's finest minds, to help Dumbo's small businesses to navigate the evolving landscape of the pandemic. Dozens of our small businesses tuned in regularly for meaningful conversation and networking.
In May and June, we hosted seven virtual coffee chats, gathering like-minded businesses together to share resources, concerns, and brainstorm collectively. These coffee chats were critical in the early stages of the pandemic, helping to foster community support, rally morale, and create connections between businesses.
Beginning in June, we partnered with SBS to help distribute PPE to small businesses. Setting up the office as a hands-free pickup point, small businesses located nearby (not just in the BID boundaries!) could stop by and pick up masks for the employees. BID Staff also distributed PPE to Dumbo small businesses, helping them throughout the summer and fall with greatly needed protective equipment.
The Dumbo BID distributed over 6,000 masks to over 20 businesses in Dumbo and the surrounding neighborhoods.
Cinch Marketplace: Shop In NYC
With 90% of customers coming from outside of Dumbo, the platform has brought great exposure, and lots of new business, to our Dumbo retailers. Through Cinch, Dumbo businesses brought in additional $32k in sales in the second half of 2020.
Bringing life back to the streets of Dumbo
Starting July 4th weekend, we launched our Open Streets program, to expand social distancing opportunities, and provide outdoor space for Dumbonians and New Yorkers alike. It was truly an awesome experience to take over Dock Street, Main Street, and Washington Street on the weekends. We witnessed New Yorkers grabbing dinner out with our local favorites.
On weekends alone, we counted over 22,000 people using our Open Streets!
When the Open Restaurants program was put in place, Dumbo restaurants jumped into action, creating beautiful and homey outdoor dining experiences across the BID. From DIY pizza kits from our pizzerias & nautical-themed setups at Seamore's, to vintage vibes at Superfine, Open Restaurants provided much needed relief for restauranteurs during the pandemic, and allowed them to expand their personalities and creative energies onto the sidewalk and street. The success of the Outdoor Dining program helped prevent numerous restaurant closures in the BID, and allowed for opportunities to attract new customers with new takeaway options and other creative offerings.
96% of Dumbo restaurants participated in outdoor dining, or began offering delivery service.
Bold messaging, strategically placed around Dumbo, to help remind New Yorkers of public space etiquette in the Covid era.
Dumbo's own Mount Sinai Urgent Care Facility helped keep us clean and safe thanks to these pop up hand sanitizing stations, which we hosted in the Archway and on our Open Streets.
Our monthly video art exhibit, curated by Dumbo-based Leo Kuelbs Collection, Glowing Bulbs and John Ensor Parker, celebrated a sixth season of bringing video art out of the gallery and into the public realm. When projections onto the Manhattan Bridge were paused because of Covid, Light Year continued online, streaming to thousands of viewers around the globe. Light Year has presented more than 70 installations, featuring the work of over 250 artists, since its inception in 2015.
The Dumbo Reflector made its return to the Dumbo Archway, with a new look designed by long time Dumbo artist John Ensor Parker, and fabricated by DCM Fabrication. The new version of the Reflector changes vibrant colors depending on the angle it is viewed, thanks to the dichroic film applied to the letters.
After a pandemic-induced summer hiatus, the Brooklyn Flea returned to Pearl Plaza and the Dumbo Archway in September of 2020, offering cool vintage finds and authentic New York souvenirs, all with health and safety in mind. Over 50 vendors participated in making the socially distanced flea safe and successful, as the flea extended its presence in Dumbo into the fall season, and through the holidays, for the first time.
Like most things in 2020, Dumbo Drop was a unique party like no other! #DUMBODROP 2020 premiered on Facebook Live on Friday, October 16, 2020. In addition to the "Drop," it included our "Love Letter to Dumbo" featuring 80+ of our favorite Dumbonians in a touching tribute to our beloved community. On Saturday, October 17, we hosted our first-ever neighborhood-wide scavenger hunt, and on Sunday, October 18, we welcomed folks to the Dumbo Archway for (distanced) elephant decorating with Creatively Wild Art Studio. $20,000 were raised to support our local Tier 1 schools, PS307 Daniel Hale Williams Public School, and The Dock Street School.
Halloween in Dumbo featured photo ops around the neighborhood, and a virtual costume contest.
Holidays in Dumbo were a delightful December-long experience. The Brooklyn Flea x Dumbo Holiday Market took over the Archway, the Pearl Street Triangle and Pearl Street itself, on Saturdays from Thanksgiving to Christmas, with live music, a socially disanced Elf with a Candy Cane Chute, and 40+ vintage and handmade vendors. Participating Dumbo shops included street art from CAM, a Lola Star x Superfine pop-up boutique, on-trend accessories from Glam Expressway, Thea Grant's handcrafted jewelry, Dumbo's beloved indie bookshop PowerHouse Arena, and more. Visitors were invited to venture beyond the Archway for a neighborhood-wide Scavenger Hunt. And, new for 2020, kids and kidults could send off their letter to Santa by dropping it into our Santa's mailbox, Decked out with love by Creatively Wild Art Studio. Santa noticed that a few wishlists could be sourced right here in Dumbo, and "he" sent around some early holiday gifts, courtesy of the Dumbo Improvement District. In the evenings, Dumbonians enjoyed a bit of virtual warmth: we projected massive animated yule logs–many by Dumbo-based Augenblick Studios – onto the Manhattan Bridge all month.
The Countdown Clock To 2021 was a big hit — until it went haywire and had to be retired to the shop. We tried to not read too much into it, and 2020 came to an end as anticipated 😂 #PeaceOut2020
Creating Community Online
For the holiday party this year, we hosted our party in a box — in the homes of hundreds of Dumbonians! Party in a Box experiences included dinner for two, a bottle of wine, cookies from Jacques Torres, a gift from a Dumbo retailer, and some festive Dumbo BID flair. Superfine, Seamore's, Gran Electrica, Juliana's Pizza, Thea Grant Jewelry, Glam Expressway, The Modern Chemist, Powerhouse Arena, Olympia Wine Bar and Randolph Beer all participated. Dozens of Dumbonians tuned in for our neighborhood-wide holiday party on December 16, which featured DJ #DUMBOVIP, "bar" breakout rooms and lots of good cheer.
159 Party in a box packages were delivered, generating more than $12,000 in economic impact.
Americana from a distance
The 6th Annual Brooklyn Americana 'Long Distance' Music Festival took went virtual this year. Over seven days in September, Jan Bell presented sixty artists on eight virtual stages. Programming included both live streams, and pre-recorded sets. The majority of the artists presented were women-and/or-LGBTQ identifying musicians from Brooklyn, plus artists in eleven states, and five countries. More than 40K viewers tuned in worldwide to experience music!
In May, the community came together to support, buying 100 family meals from Front Street Pizza, Juliana's Pizza, Ignazio's Pizza and Westville for fellow Dumbonians in need, helping to put food on tables and dollars in the pockets of our local eateries.
In May, Dumbonians donated $1,500 worth of school supplies to support students at PS307 Elementary School and the Dock Street Middle School in their remote learning.
Community  Members Confronting the Moment
Instagram, Facebook, Twitter and our weekly eblasts took on new dimensions, mixing real-time news and information with insider tips, shopping & dining guides, small business behind-the-scenes profiles and Only in Dumbo event round ups. With 150k+ fans and followers translating into millions of impressions, our content served both to support our small businesses, and connect and inspire our community.
Our 2020 Gift Guide featured 150+ items from 70+ businesses, with ideas and tips for everyone on your list. These were mailed to 7,000+ addresses, and displayed in larger-than-life style in the Pearl Street Triangle, and on York Street.
2020 was the year of the QR code.
Our giant "Where Should I Eat" posters helped guide visitors and Dumbonians alike to take out, outdoor dining and, when allowed, indoor dining in the 'hood.
Our QR codes were scanned 5,638 times!
For International Women's Day, we honored our #WomanOwnedDUMBO businesses with a little help from Donna-Marie Wilding of Creatively Wild Art Studio. We hung these bespoke, one-of-a-kind wreaths on Woman-owned businesses all around the neighborhood!
Neighborhood pride alert: 62% of Dumbo small businesses are women owned! 95% of Dumbo arts organizations are run by women!
Capital Street Reconstruction Project
In 2019, NYC DOT began a major capital project to upgrade sewer and water infrastructure, reconstruct our Belgian block streets and build-out the Dumbo Archway plaza space. The work will modernize our streets, while retaining the historic Belgian blocks, and creating safer intersections, bike lanes and accessible pathways around the neighborhood. Streets on the docket include: Pearl Street, Water Street, John Street, parts of Front St and Jay Street, Pearl Plaza (including Anchorage Place + the Archway), Adams Street, Plymouth Street and Main Street.
Here is a look at the way the City will restore the Belgian blocks by keeping the old original stones and adding a granite bike lane. Smooth stones will also be put into crosswalks to ensure ADA accessibility. This design was endorsed by Community Board 2 and the Landmarks Pres- ervation Commission.
Coming soon!
Here's a preview of the new lighting system we installed in the Dumbo Archway. As part of the Capital Street Reconstruction project, Pearl Plaza will become a permanent plaza, with new seating elements, lighting and lots of space.
Dumbo 2.0: New Development
It hasn't been business as usual.
2020 was an insane year to open a new business, which is why we're all the more excited about the intrepid entrepreneurs who opened their doors in Dumbo.
Please welcome:
A community coffee and retail shop that focused on socially responsible living and saving the bees – fair-trading, clean ingredients, good manufacturing practices, sustainability & community support. From the team behind Bread and Spread.
Located at 147 Front St
This Asian-and-woman-owned business makes fashionable, practical, premium quality dog clothes for all weather conditions.
Located along The Shops at 145 Front St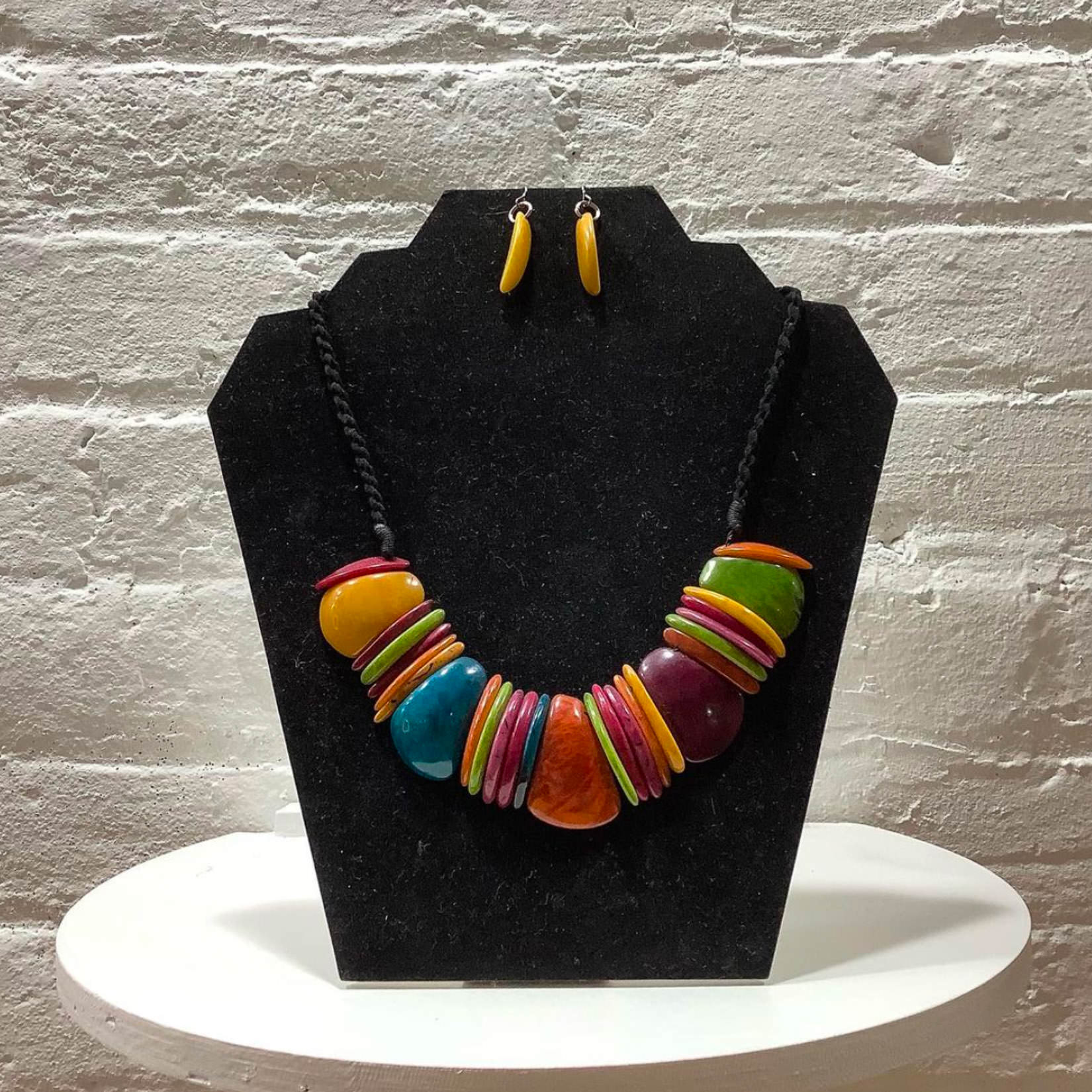 A woman-owned, globally-inspired, Fair Trade jewelry brand, creating beautiful and unique jewelry from the Tagua Palm.
Located along The Shops at 145 Front St
 Inspired by vendors in her homeland of Grenada, Shakeya created DesignsbyShakeya, her own healing jewelry store in DUMBO.
Located along The Shops at 145 Front St
A clinic dedicated to Helping Every Animal with Love. It's run by Dr. Kimberly Atkinson, and Dr. Nicole Dumas, two Trinidadian women who specialize in exotic pets!
Located at 25 Jay St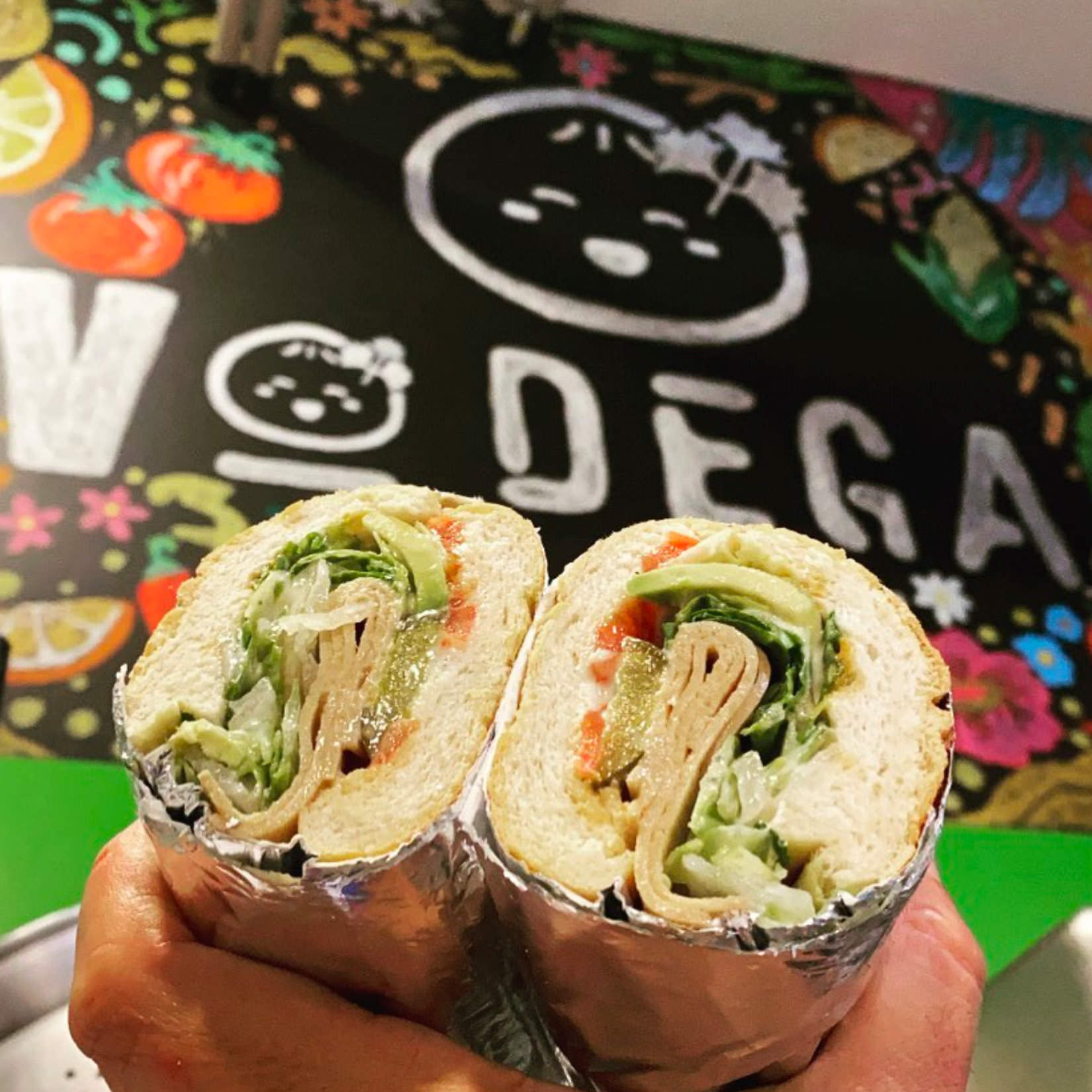 Dumbo's first-ever vegan bodega!
Located at 140 Plymouth St

And we'd like to take a moment here to acknowledge the businesses we lost to due to the pandemic.
Brooklyn Roasting Company at 25 Jay St
Llamaste Yoga Center & Boutique
Made in NY Media Center by IFP
SUGARCANE raw bar grill
BLACKBARN Sho
DUMBO Gem Spa
vrbar
Melville House Publishing
The Wing
Split Level Gallery
Zarhcos Pilates Studio
Automatic Studios
M. Blaise Backer, Roxanne Earley, Emily Edwards and Zach Owens, from the NYC Department of Small Business Services
For donating over $20,000 of their hazmat suits, helmets and other protective gear (normally used for their paint bomb) to NYC Health + Hospitals and other frontline workers, and for pivoting their game development team to build a free online game called Fauci's Revenge to help raise money for NYC Health + Hospitals as part of their #BeatTheVirus campaign.
For feeding the Doe Fund through the pandemic, for feeding our neighbors in need through the Dumbo Family Meals programs, and for being that open, friendly face the neighborhood needed.
Jaki & Henry Florsheim
For giving new meaning to "support local", putting their money to work to support our small businesses, one meal and purchase at a time.
For providing thousands of hours of free online programming, grab and go craft kits and more for our kids.
For her generous support of the Dock Street School community – through home visits and calls to parents and students, through much needed emotional support, for making sure that teachers had what they needed to survive remote school.
For developing New York City's first Covid-19 testing lab, The Pandemic Response Lab, which to date has tested over a million samples for the city of New York.
Desira Barnes, Ashley Barenz, Marji Molavi, & Liza Dunn Passade
For organizing the neighborhood's participation in Black Lives Matter
Collin Pelle (70 Washington)
For keeping us safe, and being the friendly face in the midst of uncertainty and chaos.
Dariel Cruz (1 John)
For keeping us safe, and being the friendly face in the midst of uncertainty and chaos.
Izzy Perezic (1 Main)
For keeping us safe, and being the friendly face in the midst of uncertainty and chaos.
Dan Stefanov (30 Main)
For keeping us safe, and being the friendly face in the midst of uncertainty and chaos.
Aldrin Mejia & Maria Robles (100 Jay)
For keeping us safe, and being the friendly face in the midst of uncertainty and chaos.
Dumbo brought it this year.
Jacques Torres celebrated twenty years in Dumbo! Twenty Five million cookies and one reality TV show later, Jacques Torres is a chocolate legend. We (virtually) sat down with the man himself to talk chocolate, his experiences in the kitchen, why an offset spatula is good for sheet rock, and how fear of the subway led to running a marathon and, ultimately, led him to Dumbo.
Dumbo companies rose to the challenge. In April 2020, the Bjarke Ingels Group dedicated its model shop here in Dumbo to producing face shields for our medical front liners. With some BIG-improvements, they were able to 3D-print and assemble 5,000 units a week. Get the full story in Forbes. Pensa Design, in partnership with MAIIC, NYC Small Business Services and SecondMuse, designed a comprehensive guide to help employers understand the different types of PPE and how to use them. The step-by-step guide can be found here.

The Brooklyn Chamber of Commerce is Brooklyn's MVP. They've kept us up to date on resources, connected our businesses to Small Business Specialists, helped pay for outdoor heaters for our restaurants, and served as a life line for questions and support from day one.
The Dock Street School remained open, turning its gymnasium into a community center for the children of essential workers.
Honoring the 2020 Awardees
In case you missed the 2020 Annual Meeting, held in March 2020, here's a recap of our awardees. They were a small smattering of Dumbo's futurists–those who will take us into the next decade and beyond.
The Magic Feather Award was bestowed upon:
Brooklyn Borough President Eric Adams
Dan Conlon, Two Trees Management 
And the following were crowned the DUMBO Dozen:
A Special Thank You to everyone who has supported our work this year!
Board of Directors + Staff
Alexandria Sica 
President
Clara Inés Schuhmacher
Senior Vice President, Programs
Kalvis Mikelsteins
Director of Operations
Sayar Lonial, Chair 
NYU Tandon, School of Engineering
Peter Forman, Vice Chair 
Forman Realty Management, LLC
Bruce Silverglade, Treasurer 
Gleason's Gym
David Lombino, Secretary 
Two Trees Management Co., LLC
COMMERCIAL PROPERTY OWNERS
Peter Benedetto 
Dom Ben Realty Corp./Chambers
Jack Guttman 
Pearl Realty Management, LLC
Justin Hohn
Con Edison
Salvatore Leonardi 
Front Street Pizza
Jed Walentas 
Two Trees Management Co., LLC
Tom Montvel-Cohen
100 Jay LLC
Jack Cayre 
Empire Stores
Charlie Cara
Cara Construction
Asher Abshera 
DUMBO Heights
RESIDENTIAL REPRESENTATIVES
Laura Roumanos 
United Photo Industries
Alex Bellos
West Elm
Jonnel Doris
Commissioner, NYC Department of Small Business Services
Scott Stringer
Comptroller, City of New York
Eric Adams
Brooklyn Borough President
Stephen Levin
Councilmember, 33rd Council District, Brooklyn 
Althea Erickson 
Etsy
Susan Feldman
St. Ann's Warehouse
Rob Perris 
Representative, Community Board 2
Lindsay Stuart
Glam Expressway
Randi Song
Curtis Brewer
Dana Spataru
Jon-Luc Bonano
Claudia Corona
Emily Edgerton
Mohammed Motaleb
Alexis Melchor 
Emily Murphy
Lisa Lam
Demetrius Flowers
James Rivers
Treagus Thomas
Bernard Wiggins
Raymond Jones
Johnnie King
Anthony Monroe